THE LAKE WYLIE REALTY TEAM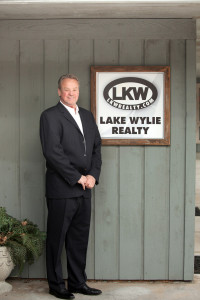 David McCorkle: PARTNER/ BIC
David has over 30 years experience as a licensed Real Estate Broker in North and South Carolina and Licensed Principle Broker, BIC and Realtor of two Corporations in the Carolinas.
Mr. McCorkle is an Industry Consultant and one of only a few Broker/Consultants specializing in Residential and Commercial Real Estate along with Land Development and Construction. Mr. McCorkle is also a former member of the York County Planning Commission.
David and wife Karen also a Real Estate Broker and Regional Manager of  2-10 Home Buyers Warranty live along the shores of Lake Wylie in a Home Custom Built by David, they are both natives of the Lake Wylie area.
Lake Wylie Realty Specializes in the Sales and Marketing of Waterfront Properties. Contact David at 704-309-1549 or email   david@lkwrealty.com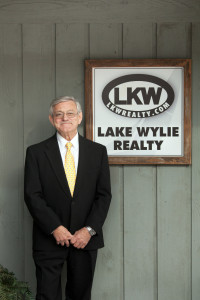 DON STEPHENS: BROKER/PARTNER
Don by far is the most experience Realtor on the Lake with over 400 waterfront sales in his career and has closed more properties than any Agent on the Lake. Don is also a lifelong resident of Lake Wylie, What more can be said! Don can be reached at donstephens45@gmail.com or 704-562-3646 or stop by our new Office at 1 Executive Court the old River Hills Realty and First properties of the Carolinas Building. don@lkwrealty.com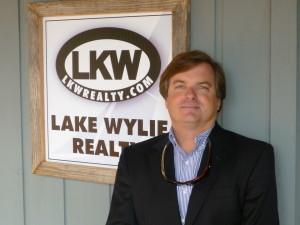 Quinn Johnson: BROKER/PARTNER
Quinn has been a Licensed Broker in both Carolinas for more than a decade. His past experience includes Development, Commercial and Residential sales. for the past seven years Quinn has specialized in sales and marketing of Homes and Home sites in "Lifestyle Communities". Quinn and his Wife Kara live in River Hills and both grew up in Lake Wylie and are now raising three Children of their own in that same Community. Quinn can be reached at 704-906-6636 or email Quinn@lkwrealty.com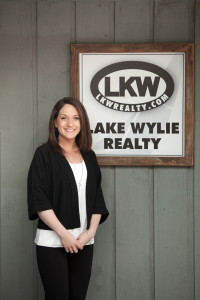 COURTNEY HOARD
Courtney has over 12 years of customer service experience, 8 of which have been spent in Lake Wylie, getting to know many members of the community.  Courtney is a member of the Carolina Realtor Association, with a specific area of expertise as a Strategic Listings Specialist®.  She is committed to real estate education, taking as many courses as possible to increase her knowledge and insight, as well as further her career.
"My husband, Derek, and I moved to Lake Wylie, SC in 2008.  We instantly fell in love with the area and decided this is where we wanted to reside and raise our family. I'm excited to build my career in real estate in an area I love, and I feel very fortunate to work with such a great group of mentors who have proven success in the industry for decades. I'm very passionate about the needs and goals of my clients, making availability and responsiveness a top priority.  Call or e-mail me anytime, I'm ready to go work for you!"
Cell: 803.207.7748                               Email: Courtney@lkwrealty.com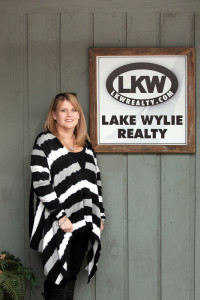 KELLY TRITES
Kelly is a licensed real estate agent and a member of the National Association of Realtors®.  She specializes in residential properties and has earned the designation of Strategic Listing Specialist®.  Kelly is a second generation real estate professional and claims that real estate actually runs in her blood. She grew up in Ft. Lauderdale, but after one visit to Lake Wylie in 1997, she knew that this was the place she wanted to call "home."  Kelly and her husband, Stephen, along with their two teenage boys and dog, Jabber, now live in River Hills and can't imagine living anywhere else.  Kelly is committed to her clients and walks them through every step of the buying or selling process.  She wears many professional hats in her career, including advocate, researcher, decorator, protector, hard-bargain driver, truth-teller, hand-holder, pavement pounder and cheerleader.  Kelly learned from her mom to be fiercely protective of her clients and is with them 100% of the way, both before and after the closing.
Kelly can be reached by phone or text at 803-393-9696 or by email at kelly@lkwrealty.com.
HUNTER WILSON
Hunter was born and raised on Lake Wylie at the back of Boyd's Cove. He graduated from UNC-Charlotte and started his luxury pontoon rental business on Lake Wylie in 2013. Within just a few years he grew his rental business to become one of the largest and the newest fleet available for rental on Lake Wylie. In 2017 Hunter was appointed as a Lake Wylie Marine Commissioner. His love and understanding of Lake Wylie lead to his appointment as a Commissioner for the lake.
Hunter started his Real Estate career in 2017 and is eager to share his knowledge and experience on the Lake with you and your family.
Drop him a line at Hunter@LKWRealty.com or 704-981-1088.
---
Real estate company opens at Lake Wylie
By John Marks – jmarks@lakewyliepilot.com
LAKE WYLIE —
Don Stephens has decades of experience selling local real estate including two dozen years in the building where he is now, and even he was surprised at what he saw when Lake Wylie Realty opened.
Foot traffic – something increasingly less common in the online world of real estate. Stephens and partner David McCorkle chalked it up to their location's long history of selling properties along the lake.
"This is a great place to do business," Stephens said.
The pair recently opened Lake Wylie Realty in what was for years the First Properties of the Carolinas space in the Wilkerson Building. Before that, First Properties was River Hills Realty. Stephens worked for the business under both names, then for another agency when First Properties moved out in 2011.
Now he feels back home in the office that was designed to sell real estate, and at home with an improving selling market.
"We feel like there's been a turn," Stephens said.
McCorkle began in residential real estate in 1978 before going into real estate development and planning. Now the lifelong area resident, who built his own home on the lake, wants to end his career where he started it.
"Our main product is going to be waterfront properties in North and South Carolina," he said. Eventually we'll get into doing more commercial."
River Hills, Tega Cay, the Allison Creek area and other spots will make up many of the company's listings. Already there are listed properties from $200,000 to $1.2 million. McCorkle hopes the "downtown Lake Wylie" location of his office lends to bringing in the right sellers and buyers. He's also counting on Stephens with his more than 400 waterfront sales.
"We both live on the lake," McCorkle said. "We both have boats, and we can show properties by land and by water."
More agents, likely ones already experienced with selling waterfront properties, are planned. Lake Wylie Realty has the online tools and other features of the modern market, but also wants to lean on its strengths by appealing to buyers and sellers looking for something unique.
"We're not selling homes," Stephens said. "We're selling a lifestyle. We say come home to a vacation every night."
The company is located at 1 Executive Court, Lake Wylie. For more information, call 704-309-1549 or visit lkwrealty.com.
                                                                                    WHY LAKE WYLIE REALTY
EXPERIENCE AND EXPERTISE
Principle Brokers and Managers David McCorkle and Don Stephens each have over 35 years of experience in Real Estate. Mr. Stephens alone has sold over 400 Waterfront Properties.
MARKETING
2 Award winning top Websites to drive traffic to your Property, Professional Photography and Videos as per your Agreement. Websites that share information with all the other major Real Estate Websites, Buyers and Real Estate Agents in the Country www.lakewyliewaterfront.com and www.lkwrealty.com push traffic for Buyers direct to your listing. It is a proven fact that almost all searches for Real Estate start on the Web.
LOCATION
Lake Wylie Realty's prime location on Highway 49 at the River Hills red light is the old location of the River Hills Realty and attracts buyers coming into the area with our large signage and recognizable LOGO.
UNIQUE SHOWING BY WATER
We have 2 Boats available to show Waterfront Properties. Once we qualify our Buyers we can show your Home by water a service no one can match.
STRATEGIC PRICING SPECIALIST®
Our Agents hold the Strategic Pricing Specialist® Designation. SPS designees have the skills needed to navigate the pricing strategy, and help Sellers understand how agents work, apply Market trends and value the process "how buyers buy" to insure you get the maximum return on your investment. According to the National Association of Realtors® overpriced properties and Properties that have price reductions take three times longer to sell and average 86% of list to sell price. Our Job is to make sure you get the maximum price for your Property while not chasing the Buyer away.